NEWS
MACGILLIVRAY APPEARANCE AT THE EDINBURGH INTERNATIONAL BOOK FESTIVAL
COLLABORATING WITH ALAN MOORE

FOR A PERFORMANCE AT COLCHESTER ARTS CENTRE, SEP 28TH
BLOODAXE TO PUBLISH MACGILLIVRAY TRILOGY

'A CRISIS OF DREAM', SPRING 2019
RED HEN PRESS, LOS ANGELES
AUTHOR PAGE LIVE - FIND IT HERE
RELEASED BY ANTIGEN RECORDS, SEPTEMBER 2017 - MORE SOON
STRANGE ATTRACTOR PRESS/ MIT TO PUBLISH 'SCOTTISH LOST BOYS'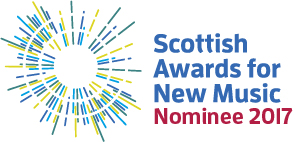 NEW ALBUM RELEASED JAN 26TH
Watch the new Bloodaxe trailer for 'The Nine of Diamonds: Surroial Mordantless' - a new
poetry book by MacGillivray out on October 20th.
Watch the new Bloodaxe film of MacGillivray reading from 'The Nine of Diamonds: Surroial Mordantless'-
her new second collection out on October 20th, 2016.
M A C G I L L I V R A Y L I V E : W A T E R M A R K E D I N F L A M E
LISTEN TO THE SOUTHBANK DAVID GASCOYNE RECORDING

HERE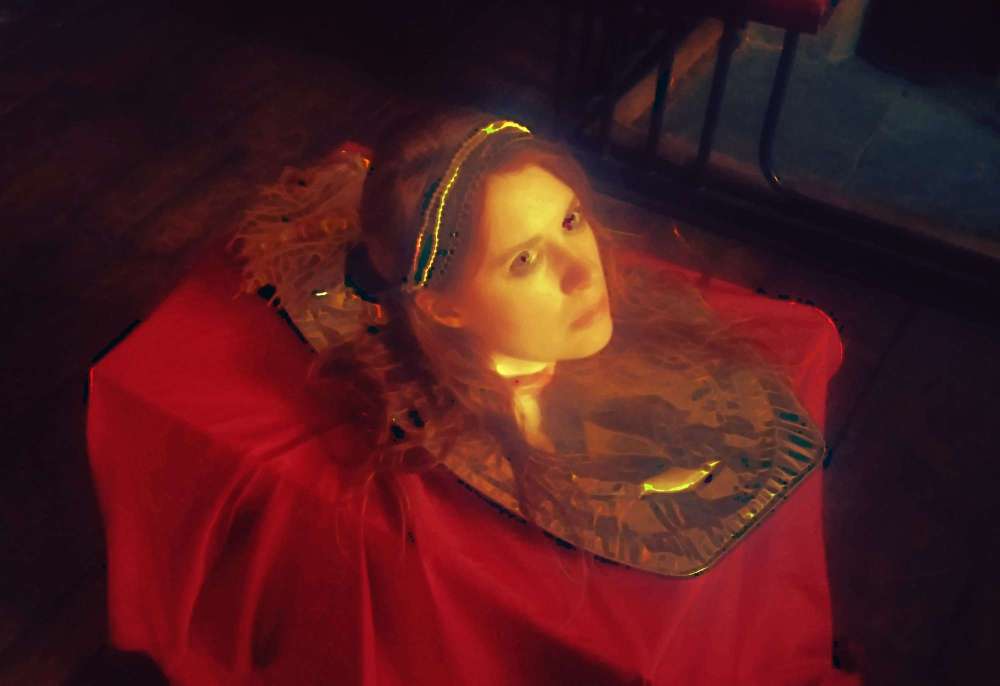 RECORDING AT FOTHERINGHAY ON THE ANNIVERSARY
OF MARY QUEEN OF SCOTS' DEATH, 8TH FEBRUARY.
GLASGOW BOOK FESTIVAL, MITCHELL LIBRARY
ELECTRIC AUTOHARP AND SONNETS

, MARCH 19TH
MacGillivray: music and poetry

in
celebration of David Gascoyne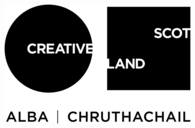 CREATIVE SCOTLAND FUND 2016 GAELIC POETRY BOOK
'Gàradh Gàidhlig nam Marbh: The Gaelic Garden of the Dead'


'Occulted, fire-warped, close-stitched in freshly butchered skin, MacGillivray's keening rant is prophecy, hot and plain. A sequence of cards dealt in the wake of shamanic seizures that happen, and happen again, only because the poet insists on their ghostly witness. Here are songs of fierce tenderness and subtle cruelty. They sting in salt like a Highland curse. I relish every breath of the fall and crush.' – Iain Sinclair on 'The Nine of Diamonds: Surroial Mordantless'
'THE LAST WOLF OF SCOTLAND'
PUBLISHED BY

RED HEN LOS ANGELES

, 2016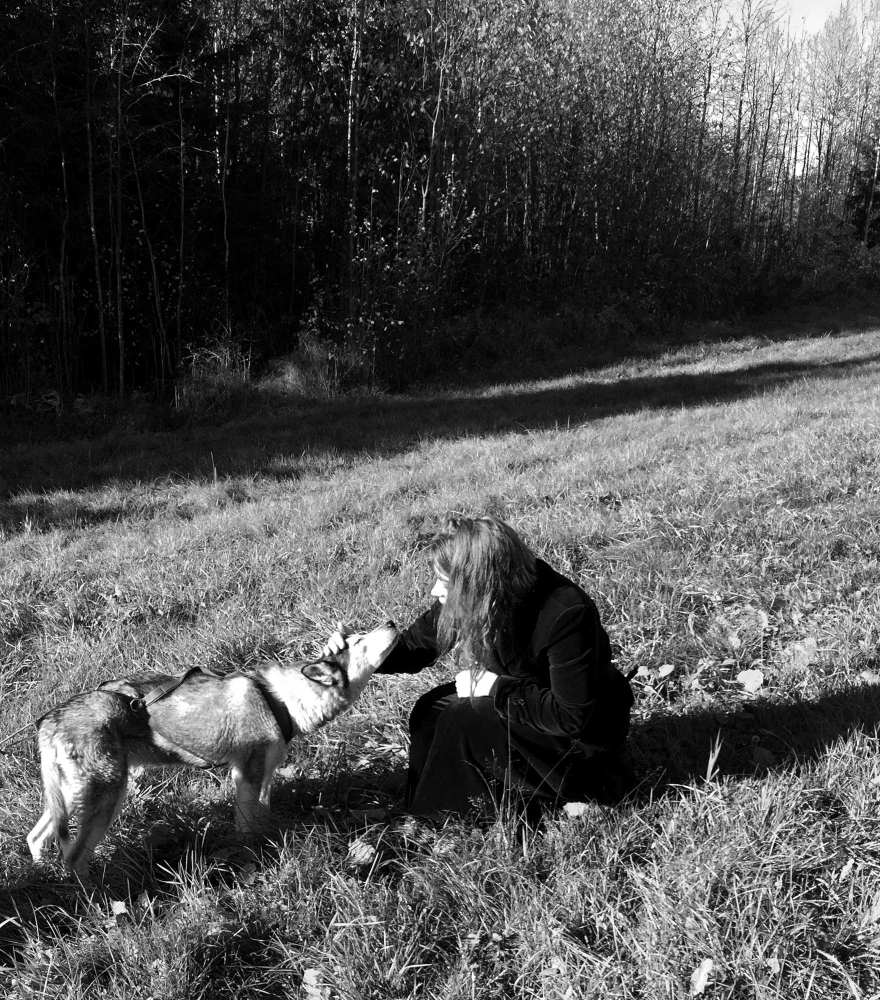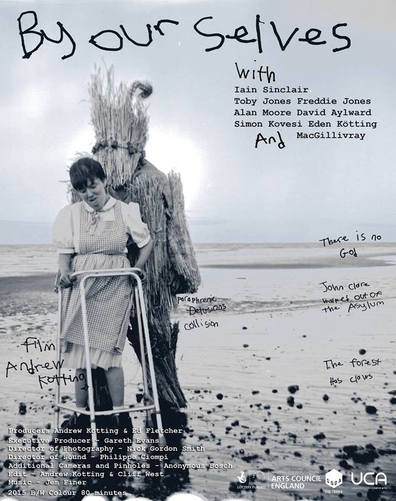 GLASGOW CITY HALLS SOUNDLAB


as featured in The List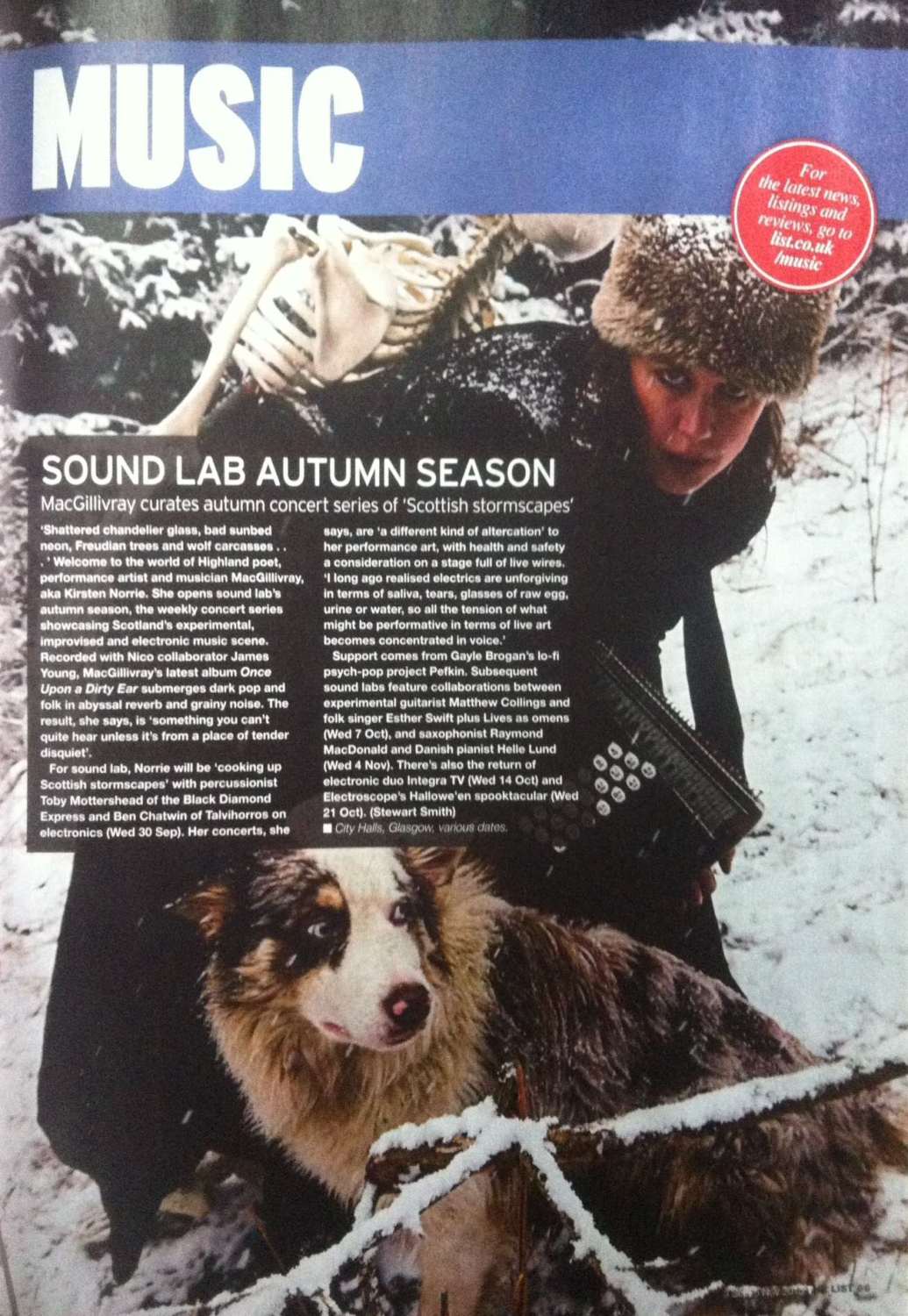 MACGILLIVRAY:

DAMN REBEL BITCH SUMMERHALL DISSECTION ROOM
MACGILLIVRAY: LIVE ON BBC RADIO 3 LATE JUNCTION BROADCASTING FROM EDINBURGH FESTIVAL
MACGILLIVRAY ON TOUR 2015 . . .


NEW ALBUM

ONCE UPON A DIRTY EAR

RELEASED JULY 2015